As anyone who has visited China recently will know, WeChat is enormous, with over 1- billion users, it is the largest App in the Country.
WeChat is best described as an 'eco-system' rather than as traditional social media or a 'WhatsApp of China', as the BBC recently described it. Describing WeChat as an eco-system captures the fact that it is all things in daily life in China.
It is Tencent's (WeChat's owners) vision for Chinese nationals to use WeChat throughout their day; using it for calls, messaging, playing games, paying bills, buying products, hiring taxis and posting their social media.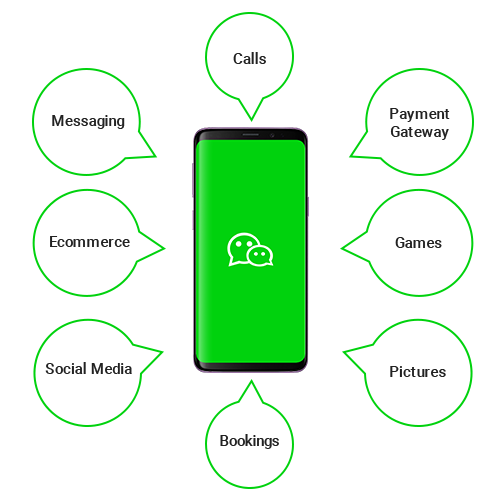 Key WeChat Functionality
What are Mini Programs?
Mini Programs are best described as 'apps within an app'. WeChat is an app and a mini program is an app within the WeChat eco-system. These apps sit on Tencent's server, not on the users' mobile phone, as such they are typically fast to access.
For brands looking to enter the China market, mini programs can provide additional functionality to their WeChat account, to add shopping functionality for instance, to sell directly via a shop front, or to add booking engine functionality, to take bookings directly. The whole process can be done within the WeChat eco-system, using WeChat Pay as the payment gateway. The end-user never has to leave WeChat.
As such, Mini Programs can help brands monetise their WeChat account.
For UK brands wishing to test the waters in China, WeChat is the ideal vehicle, serving as a base to build brand awareness, and as a route to establishing sales.
Building a shopfront on WeChat
Using a mini program, brands can build a shop within WeChat at relatively low cost. The process typically involves taking a product data feed of product SKUs and marrying this up with design templates for the shop front. The whole process can take as little as 4- weeks to build significantly less than setting up a Shopify or Magento e-commerce channel.
Building up an audience on WeChat
Using the WeChat advertising platform, brands can target users based on age, gender, education, location and importantly on search behaviour, meaning brands can build up a targeted audience over time.
The other main key channel to building up an audience is via Key Opinion Leaders (KOLs) who are effectively influencers and hold huge sway in China.
It has never been easier to set up a WeChat verified account
It is now easier than ever to set up an official Service account on WeChat for overseas brands. The days of requiring a Chinese business licence to register a verified account are long gone. UK brands can use their UK business licence and the whole process takes 2-3 weeks to process, faster than ever. Ownership resides with the brand, not a third party.
All of this makes for exciting times post Brexit. China accounts for a fifth of the world's internet users, and 40% of worldwide e-commerce. Regroup China has been working with Tencent to produce some of the best known mini programs in the UK, including the WeChat shop for the Best of British event in Shanghai this year, where we onboarded over 30 UK brands selling product at the event via WeChat, using WeChat pay as the payment gateway.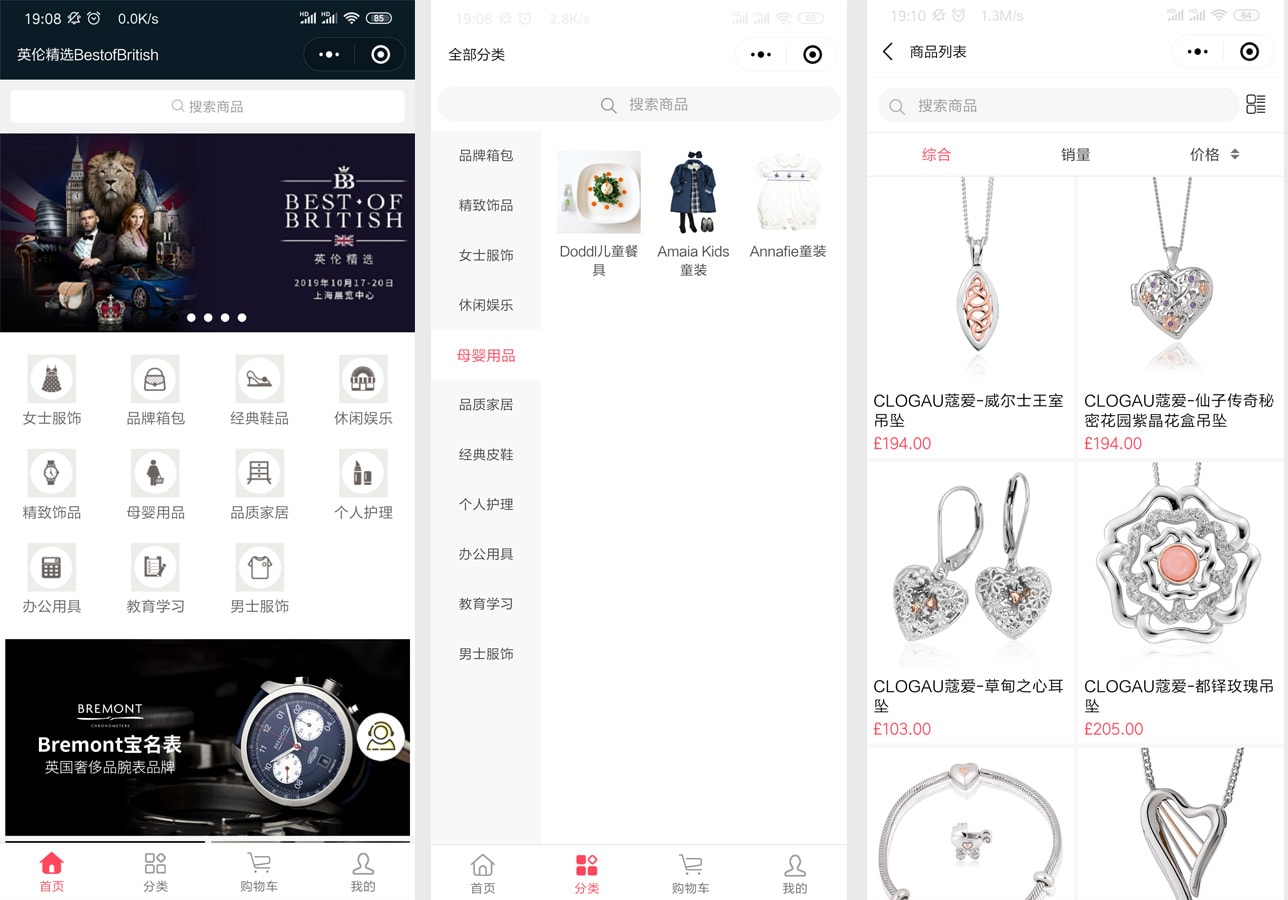 The Best of British WeChat mini program
Regroup have also been at the forefront in producing mini programs as booking engines, producing the UK's first property booking engine for Downing Property, the student-property business, who are targeting Chinese students in the UK, via WeChat.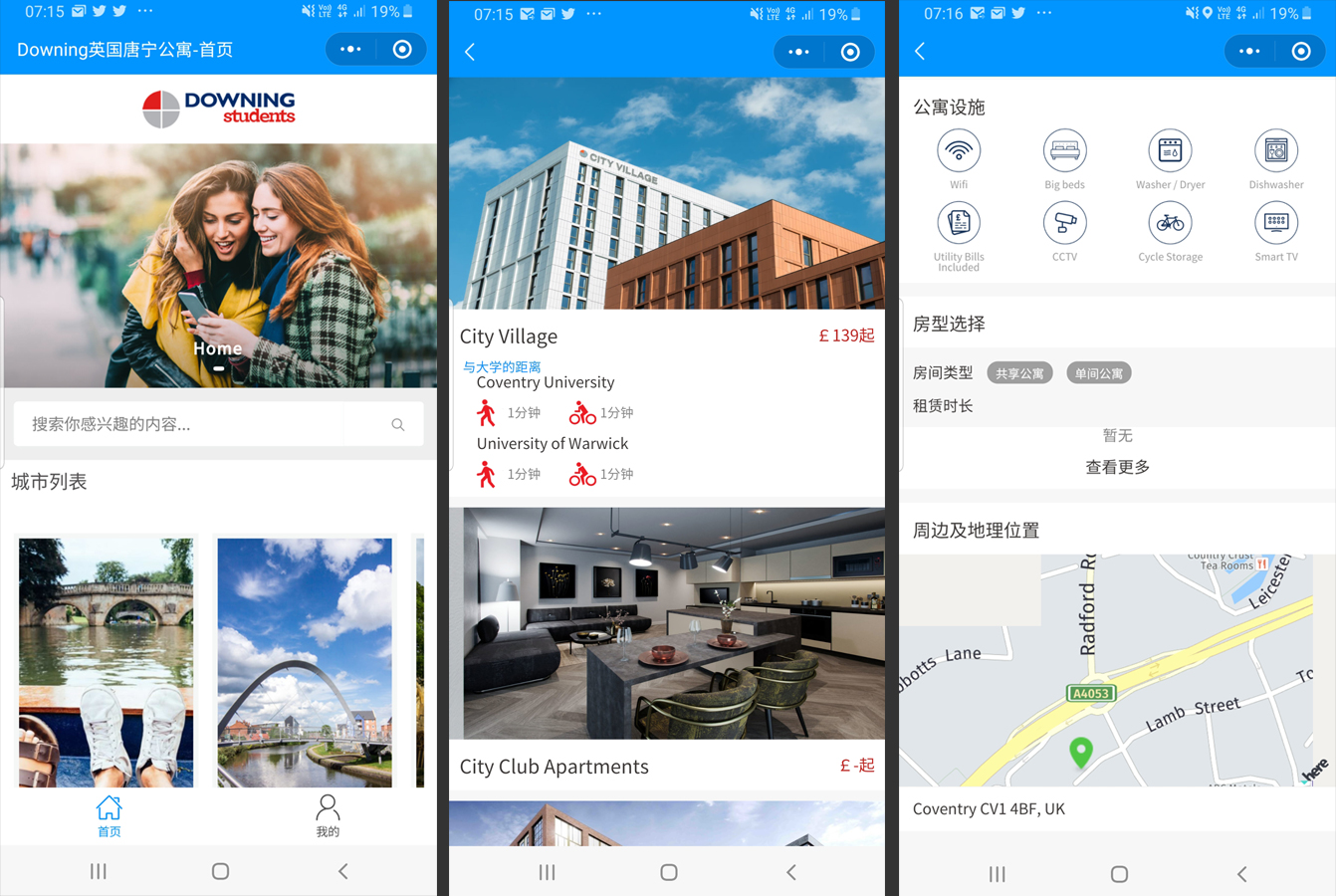 Student Property Booking Engine on WeChat
Why should UK brands be excited about this?
We believe that UK brands wishing to test the market in China should be excited about this for many reasons, namely:
WeChat is getting bigger all the time, with well over 1 billion users and counting
Establishing an official WeChat account has never been easier for foreign businesses, and the process is fast. You own the account not a third party
Brands can build up brand awareness via WeChat ads, building up a highly targeted follower-base
Brands can set up a shop front easily, quickly and relatively cheaply on WeChat providing a direct route into this ever-growing market
Brands can take payments using WeChat Pay, with each transaction costing only around 2% per transaction in commission and the acquirer's fee
All of this adds up to providing a unique opportunity for UK brands wishing to test the market in China. As a proof of concept, no other channels provide the ability to build awareness and sales, at low cost.
As such, we are of the view that WeChat is the priority channel for brands getting established in China, as a phase 1. Once the concept is proved, then we advise moving into key e-commerce channels such as Tmall and JD, who collectively own c 70% market share of b2c e-commerce in mainland China. Getting active on these channels is not a small consideration and requires investment. But building awareness and sales initially is far safer on WeChat as an initial undertaking.
For more information on reaching the World's largest market please contact us. We'd love to hear from you.
What we do transforms businesses.