CBBC EVENT
April 07
China is the biggest online market in the world. How do you protect your name online in China? What are the key considerations, and how to strategise? Join this webinar, with guest speaker Scott Muir – MD of Regroup China. Regroup provide dedicated digital marketing services for UK businesses reaching China. One of Regroups' core services is in protecting Brands and Individuals reputation online in China, providing services for Online Reputation Management, Brand Monitoring and Brand Protection.
Key topics:
The Digital landscape in China – the key channels
'Owning' your assets/ protecting your name
Monitoring brand noise/ How to keep informed
Addressing negative coverage – pre-emptive/ proactive tactics
Questions
Speaker:
Scott Muir, Director and Founder of Regroup Media & Regroup China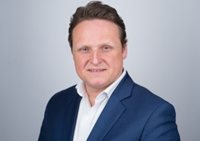 About Regroup China:
Formed by experienced digital marketeers and technicians, Regroup China is a specialist digital agency committed to helping Western brands define and action strategy for growth in China – the World's largest online marketplace.We have amassed many years' experience working with some of the biggest brand names and retailers globally, across multiple online disciplines in China.
Start date: 07/04/2020 09:30
End date: 07/04/2020 10:30
Venue: Webinar
Address: Online
#Rethinkchina